Cardinals Minor League Rankings: Relief Pitchers
THE LEAD-IN
Welcome to the offseason!!
The offseason means that we have nothing better to do with our time than to make and read both dumb and subjective lists!! Hooray!
And who does dumb and subjective lists (with no bearing in reality) better than anyone? That's right, it's Bleacher Report!! I'm somewhere down on that list, but I'm going to do it anyway because I'm tired of letting Cardinalsgifs down, and I hate being the guy that isn't doing anything for Birds On The Black.
As you might have guessed, I'm going to be doing these rankings my way. There will be some rookie-eligible players that are omitted from the list. I'll talk about those "GRADUATES" before we get into each individual listing. With some of these lists, I'll throw in a couple of extra players into the fray for the hell of it.
Also, the lists are going to be a little different. The Cardinals have gone out of their way to turn individualized infielders into utility infielders. SO, instead of ranking the second basemen and shortstops separately, I'm going to group that unit into one. There might be a 3B or two sprinkled into that mix, as well.
Also, I truthfully didn't know what do with the 300 pitchers that the Cardinals drafted during the 2019 draft. So, instead of including them into the SP or RP pitching rankings, I'm going to break them off into their own category.
"It's my world, my world, and those ancient people are dead."
Remember, these rankings are mine and mine alone. They are very subjective, and they will be brief. The re-ranked Dirty Thirty-Five will be just a few months away. When we get to that, we'll go back to being as objective and in-depth as possible.
Until then, let's have some fun! Discourse is both welcomed and encouraged. And remember, just like with my own opinions, your opinions are worthless!!
LET'S GET TO THE LIST!!
THE RELIEF PITCHERS
GRADUATE: RHP Junior Fernandez – Age 22 – Basically Everywhere
I'm finally happy that I get a chance to destroy a fun little narrative that has been running around lately.
Yes, Fernandez did start the year with Palm Beach. And, yeah, it's a remarkable story that he went all of the way from the A+ level to the majors. SO. DAMN. COOL!
However, this part of the narrative ignores the fact that Fernandez spent the end of his 2018 season at Springfield, and it glosses over the fact that the Cardinals were stupid for starting him in Palm Beach in the first place. The Cardinals tried to do this cute little thing where they brought in a bunch of career minor league pitchers on minor league deals with the intent of using pitchers that they drafted as starters out of the minor league bullpens. It was a dumb and foolish move, and it didn't pay off on any level. It was narrow-sighted and irresponsible, and they lucked out with progress that Fernandez made.
All of the credit for this goes to Fernandez. A lesser prospect would have entered the season demoralized, and it would have handicapped their season from the get-go. Or, a lesser prospect would have taken it as a spiteful move, and they would have gone to war every appearance in an effort to prove the organization wrong. That's a move that usually backfires at the minor league level, as well.
No, Fernandez instead handled it like a professional. He pitched within himself. Junior didn't over-extend. He just worked on locating his pitches and repeating his mechanics. It took him a month to finally get the promotion to the level he should have started at.
It should come as no surprise to anyone paying attention that Fernandez tore apart the competition at AA. The batting average against of .176, the slugging percentage against of .196, and the 42 strikeouts in 29 innings prove that. He was ready for that challenge at the beginning of the season. With three pitches that elicit swings and misses (fastball, slider, and changeup), nothing short of advanced talent was going to do damage against Fernandez out of the bullpen.
What was fun to see was that he basically repeated these numbers at the AAA level. The Cardinals did this weird thing (that I view as harmful with this type of pitcher, a pitcher with arm fatigue issues) where they tried desperately to stretch him out into a weekly multi-inning reliever. No surprise, but this was when Fernandez's command started to really struggle.
Fernandez is going to be a fireman at the major league level if he can stay healthy, mark my words. Unless he takes a huge step backwards this offseason, there's no reason to not just grant him a spot in the 2020 bullpen. The Cardinals really could have used this dynamic arm in the playoffs.
If used properly, Fernandez is going to be a valuable bullpen piece for the 2020 team.
BUT BEFORE THE LIST


Just a reminder that it's the same story for nearly every relief pitcher in ANY organization: they need to work on command.
Another across the board fact, if they were a starter before they became a reliever, they got a velocity bump by becoming a reliever.
Also, Most open arms only have two viable pitches, and at least one of those pitches requires refinement. At the same time, all of the bullpen arms at the minor league level since the beginning of time are working on some type of third pitch. Go ahead and add these little blurbs to nearly all of these mini-profiles.
OK. NOW, THE LIST!!


#1: RHP Kodi Whitley - Age 24 - Palm Beach, Springfield, & Memphis
There isn't a relief pitcher that did more for his stock in the minor leagues for the Cardinals than Whitley.
Whitley is a fascinating subject from the jump. He was drafted in the 27th round of the 2017 draft, but that was following Tommy John Surgery. More than likely, Whitley would have been selected between rounds 10 and 15 had he stayed healthy and continued to perform the way that he had before he hurt his elbow. Personally, I LOVE this draft strategy, and Whitley is probably the best value pick from that draft.
Whitley has a funky and deceptive over the top delivery that really helps his stuff play up. It's a little bit like a combination of Ryan Helsley's and Gio Gallegos' delivery. What'ss really intriguing about Whitley is that he is a four-pitch mix relief pitcher. His slider and his curveball work really well together. His sinker has mid-to-late 90's velocity, and you can tell that he's working within a count to use it up in the zone to polish off hitters. You'll also see that it has a ton of late life. I don't think that I have a feel for his changeup, but he seems to have a good enough feel for it that it'll be a useful pitch at the major league level.
Make no mistake, Whitley will make a major league debut in his future if he can stay healthy. The mix is too good, and his command of it is good enough. Whitley has shown the ability to get both lefties and righties out, as well, which includes an impressive 23-ish% strikeout rate against left-handed batters and a 30% strikeout rate against right-handers.
If you had to pick one relief pitcher that hasn't made a major league debut that could have a Gio Gallegos-like impact on the 2020 team, Whitley is the guy.
#2: RHP Bryan Dobzanski

– Age 24 - Palm Beach, Springfield, & Memphis
This a purely "feel" pick on my part for the 2nd best reliever in the Cardinals' organization. I think that smart people would tell you that it's one of the other names that I am going to bring up. I just really like watching Dobzanski pitch, and I think that his stuff is underrated. When we get to the D35, other pitchers from this list will be rated ahead of him.
First, Dobzanski is an athlete. He was a BIG sign for the Cardinals when he was drafted in the 29th round of the 2014 draft. There are plenty of baseball players that also receive scholarship offers to play football as Dobzanski did, but there aren't many high schoolers that are as decorated in Wresting as the consecutive State Champ Dobzanski is/was. All of these superlatives and accolades are part of the reason why the Cardinals gave him a sizeable signing bonus to get him into the organization.
The other reason that his signing bonus was so high is that he had a projectable frame and some raw tools that were worth extra money and attention. These days, Dobzanski can pump his fastball beyond the mid-90's, while throwing an equally impressive slider that he appears to be able to adjust the depth of. I also believe that he has a somewhat impressive curveball in that repertoire, albeit not on the same level as the slider.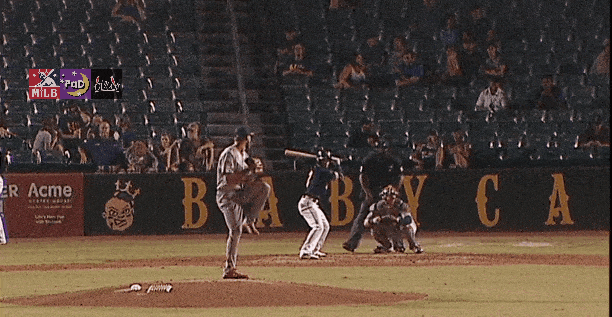 Oddly enough, Dobzanski is going to have to get better against right-handed hitters. The OPS against of .812 that was posted against him is NONONONO Bueno. The assumption here is that the incorporation of a consistent changeup would be a big help in ending some of these issues. I feel like we are already on the right track here because Dobzanski showed that improvements with his command of it from month to month.
The Cardinals have shown a push in developing multi-inning relievers, and I think that Dobzanski has a chance to be that. The former starter is just a refined and consistent changeup away from being there.
#3 RHP Seth Elledge - Age 23 - Memphis & Springfield
Elledge was acquired for Sam Tuivailala near the 2018 trade deadline, and he was nothing short of impressive after being acquired. It really seemed like he was on the fast track to the majors. His sinker/Slider combo was impressive and commanded, and it really seemed like his spot on the D35 entering 2019 was more than warranted.
Unfortunately, 2019 was a weird year for Elledge. As I mentioned above with Dobzanski, the Cardinals put an emphasis on developing multi-inning relievers at the minor league level in 2019. In Elledge's first appearance of the season, the long-time relief pitcher was asked to pitch a three-inning appearance. It was a terrific and efficient performance, but it was also probably the last time that we saw the 2018 version of Elledge until about the end of May. Elledge went from 10 appearances of 2+ innings in 2018 to 16 appearances of 2+ innings in 2019. I firmly believe that in the over-emphasized pursuit of multi-inning relievers, Elledge season was hurt.
Elledge really seemed to thrive once things got more regular for him. He went a seven-appearance stretch from the end of May until the end-ish of June without allowing a run. Shortly after that, Elledge was promoted to Memphis, and he was pretty impressive there. He had a rough first AAA appearance in which he surrendered five earned runs in 0.2 of an inning. Still, he held hitters to a batting average against of .196 over his last 20 appearances, including 32 strikeouts in 33 innings.
The best part of his season is that, because of pitching depth issues caused by injuries and promotions, Elledge started the last two games of the season. Elledge was terrific and efficient over these two performances. I do not think that it's a coincidence that Elledge had success with adequate rest, and I, once again, believe that his early-season struggles were a product of overuse without appropriate rest. It easy to tell when Elledge is tired because he is sloppy with his lead/landing leg.
One area where Elledge is going to have to improve is how he holds runners on. He can get lazy and over-focused on the hitter when a runner is on base. This causes a lot of big leads and stolen bases. He adjusts once the base is stolen, but then it's just an obnoxious amount of throwing over. It also isn't a surprise that Elledge is at his best when he's slider heavy. The gif above is of Elledge striking out Wilson Contreras. So is this next one. These gifs paint the prettiest picture of the road toward success for Elledge: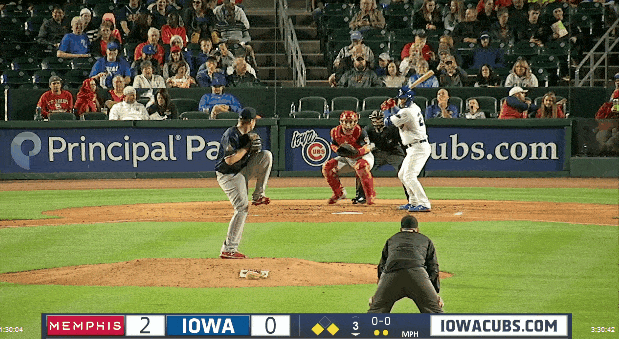 Following a successful stretch in the Arizona Fall League, Elledge looks poised to help the major league team in 2020. He has the potential to help in a multi-inning capacity, but that doesn't mean that he has to be a multi-inning specialist.


#4: RHP Ben Yokley

– Age 27 - Palm Beach
THIS IS MY LIST AND I'LL DO WHAT I WANT WITH IT.
You gotta love that Ben Yokley.
Yokley was drafted in the 29th round of the 2015 draft out of the Air Force Academy. Because of his service commitment to the Air Force (aside from a 13.1 inning stint with Johnson City after being drafted), Yokley didn't get a chance to get going within the organization until the mid-part of the 2018 season. He displayed impressive command for someone three years removed from organized baseball, but you could tell that he was kicking the rust off of his repertoire.
Then, of course, as Rob Rains points out in this terrific piece, Yokley underwent hip surgery between the 2018 and 2019 season. It just seemed like Yokley was having every obstacle thrown in front of him in his pursuit of the major leagues.
The good news is that 2019 was a massive step in the correct direction for Yokley. His command, velocity, repeatability, and movement on all of his pitches got better as the season progressed. He started to show signs of fatigue at the beginning of July, and that coincided with an IL stint. Yokley came back at the end of the season and pitched well over his last two appearances. His velocity stood out in particular, and he was consistently pumping his mid-to-high 90's, explosive fastball in at the corners of the strike zone. You'll get a really great feel for the late life on his slider in the gif below. His explosive fastball and the late life on his slider is why he really sticks out. He's more than Mitch Harris.
It should go without saying, but Yokley is definitely the type of player that you root for. He is an inspirational story of service and perseverance, and I hope that he continues to show significant signs of growth during the 2020 season. I'd expect the Cardinals to be aggressive with him moving forward. He's going to need to cut down on the walk and long balls to have sustainable success. Consistency with the sinker is the key, in my opinion, for slugging suppression.
It's definitely not like me to include a 27-year-old on any list that I put together. Yokley is an exception. Plus, it's just nice to highlight a person like this.
#5: RHP Ronnie Williams

–Age 23 - Springfield & Palm Beach
AGAIN, IT'S MY WORLD AND I'LL DO WHAT I WANT WITH IT (Escobar is really #5).
If I had to pick one reliever to have a bit of a breakout 2020 season at the minor league level, I'd pick Williams.
At one point, and it seems like 100 years ago, Williams looked like he might be the next big-time arm in the organization right next to Alex Reyes, Junior Fernandez, Sandy Alcantara, and Jordan Hicks.
Fast forward a couple of years, and the story is a little different for Williams. After struggling as a starter and moving to the bullpen, Williams missed the majority of the 2018 season because of elbow surgery. That was a damn shame, too, because Williams looked like he had turned the corner in his new bullpen role.
While his stats during the 2019 season might not be the most impressive exactly, I view the season as a huge step in the correct direction. Williams worked tirelessly to get himself into pitching shape as quickly as possible following surgery, and that hard work paid off.
It wasn't until he started to show signs of fatigue at the end of the season that his numbers began to get a little funky. From the beginning of the season until July 17th, Williams held hitters to a batting average against of .230 while striking out about 24% and walking 7.8% of hitters. His ERA over those first 38.1 innings (31 appearances) was 3.29.
It should come as no surprise to anyone that Williams showed signs of fatigue down the stretch in his first season back from elbow surgery. From July 19th until the end of the season, Williams posted an ERA of 5.40, a batting average against of .278, and staggeringly high OBP against of .402 and OPS against of .908. Five home runs, 17 walks, and three doubles allowed in 20 innings will do that to a pitcher. His velocity was down a bit and his command was off. It was fatigue and fatigue alone, and I'd bet my life on it.
Another thing that I noticed with Williams was that there wasn't another relief pitcher that was put in tougher situations down the stretch. It seemed like he was always entering a game with multiple guys on base, and with multiple outs to get. That's pretty damn tough. Especially when fighting fatigue.
When Williams is on, he's throwing a plus fastball that can climb above the mid-90's. Williams also throws a potentially plus breaking pitch when he's on. It's crazy to think that he's still only 23 years old. With a full offseason of preparation that is free of surgery-recovery, I can't help but think (and believe) that Williams is due for a great 2020 season.
There's a serious case to be made that Edgar Escobar deserves a spot on this list, but I'm sticking with the guys with velocity. Also, I need Escobar later on the list for an experiment in thought and evaluation.
HONORABLE MENTIONS (In No Particular Order)


RHP Connor Jones

– Age 25 - Springfield & Memphis
Initially, I had Jones as #4 on this list. I was trying to be objective. So, when you get to the podcast, it'll still have him at the four spot. This was a last minute change. I just couldn't publish this list with him in the top 5.
I've never been as high on Jones as many others. You don't need to look any further than every time I've ever written about him to see that. I did believe, however, that his sinker was strong and heavy enough to help him carve out a Seth Maness-like role in the Cardinals bullpen if he could continue to illustrate improvements with his breaking pitch.
Jones just seemed like the kind of guy, primarily because of his early draft pick status and the ability to get groundball outs, that would be in line for a major league debut at some point.
While the depth and movement of his breaking pitch did improve in 2019, his command of it didn't. Now, Jones is one of the players that will go unprotected in the Rule 5 draft.
There are times when Jones is REALLY impressive. I mean, like, dominant. As I mentioned, that's when he is commanding that breaking pitch, which can be straight-filthy at times. It just doesn't happen nearly enough. Even the sinker, which is his bread and butter, seems to lose command more frequently when he is throwing his breaking pitch regularly.
With continued refinement and growth, I do believe that Jones could make a major league debut. Unfortunately, the window isn't as open as it should be for the now-25-year-old. I'm hoping for a 2020 season in which he puts it all together. Hopefully, this happens within the Cardinals' organization, too.
RHP Connor Coward

- Age 23 - GCL & Peoria
Another player that I'm not going to pretend to know everything about, I can tell you with absolute certainty that the Cardinals' brain trust think very highly of Coward.
Like with Kodi Whitley, Coward has dealt with some injuries that have held his potential back a little bit. Luckily for Coward, it wasn't Tommy John surgery like it was for Whitley. Unfortunately for Coward, it's been a series of lingering back issues that date all of the way back to 2014.
Once Coward recovered, he had a tremendously successful 2019, even if his stat line at Peoria is a little shaky. I've heard varying reports about his long-term future, and most agree that he's a reliever. A former collegiate starter as a junior and senior at Virginia Tech, I really hope that he gets a chance to stretch out during the 2020 season. However, it makes all of the sense in the world to continue to use Coward out of the bullpen. His fastball can get into the mid-90's out of the pen, and it seems like his slider/change combo is best suited for the pen, as well. That being said, I'm always up for keeping a pitcher in a starting role until you absolutely have to have them pitch out of the pen. You can never have enough starting pitching options.
Whatever his future role is, it's exciting to know that the Cardinals think the world of this young pitcher. The Cardinals just might have another mid-20's round pitcher with a major league debut in his future.
RHP Edgar Escobar - Age 22 - Peoria & Palm Beach
Edgar Escobar is the reason why I hate trying to evaluate minor league relief pitchers. I just don't ever feel like I get to see them pitch enough innings. That makes it tough to evaluate them.
By all statistical indications, Escobar is a legitimate relief pitching prospect. He certainly shouldn't be one of the last name that I'm listing here. With his 30.1% K Rate. 9.2% Walk Rate, and .185 batting average against spread between Peoria and Palm Beach, the 22-year-old Escobar is worthy of both praise and highlighting, and he should be one of the top five guys on this list.
There are a couple of things that I struggle with while trying to evaluate Escobar. I've heard reports that he can get his fastball up to about 94 MPH. Personally, I've never seen it higher than 92 MPH, and I've only seen it hit 92 a handful of times. Mostly, it's on the low end of the 89-91 MPH range. I also feel like I can pick up a slight difference in the way that he throws his breaking pitch as compared to how he throws his fastball. Watch the gif below and tell me if you can see it.
One thing that I love about Escobar is his breaking pitch. I really love how that breaking pitch works off of his fastball, too. I just wish that there was more velocity to work with. He might be able to get away with the sinker at that velocity, but he's going to struggle to be effective at the upper levels if he isn't pinpoint. The good news there is, Escobar often has pinpoint command. As a matter of fact, of all of the pitchers on this list, Escobar's command is head and shoulder above everyone else. He has to be doing something correctly to have only allowed one home run in and a slugging percentage against of .265 in 59.1 innings.
Escobar is another Cuban signee that the Cardinals have a chance to capitalize on. Keep a close eye on Escobar. I'm not giving him near the credit that he deserves. He kind of reminds me of the relief pitching version of Arturo Reyes.
Wilfredo Pereira

- Age 20 - Peoria and Johnson City
I wanted to make a point to put Escobar and Pereira next to each other on the honorable mentions list. Right now, Escobar is a hot name. He should be. He put up fantastic numbers in age-appropriate leagues. Escobar also has an excellent breaking ball that is going to get plenty of swings and misses. His command is better than most of the pitchers, of any type, that I'll mention over the last couple of days.
Personally, I like Pereira better.
There are two main advantages that Escobar has over Pereira: his command and his seasoning. Escobar, a former player in the Cuban Serie Nacional de Béisbol, has played against some of the best and brightest that Cuba has offered. You can tell it in his refinement and approach.
Those two things are critical for a pitcher, but they aren't everything. Pereira has more than Escobar has. He has more velocity. Sure, you're talking about the difference between Pereira's 91-93 fastball and Escobar's 89-91 living fastball. Also, both of these pitchers have a breaking ball with strikeout potential, but Pereira's changeup is a very very promising third offering. It's on a level that Escobar can't match with his changeup.
Pereira also put up some very good stats. As a 20-year-old in both the Appy League and the Midwest League, Pereira held hitters to a combined batting average against of .220 while striking out 23.8% of hitters. Pereira is also a big time strike thrower, throwing strikes about 66% of the time. Throwing al of those strikes, it's impressive to see that he racked up 14% of his K's on swings.
Pereira is definitely the "rock and fire" type, and I'd like to see him clean up his mechanics. It's a tough thing to guess on, though, because his delivery is a little deceptive. I'd hate to see that go away, but there's a lot of effort in that delivery. Pereira is also going to have to get used to using his breaking pitches inside on hitters in both boxes. Advanced hitters will pick up on this and abuse him if he doesn't.
All in all, this comes down to which one you like better. Do you like that player that's more refined that has had more success but with a limited ceiling, or the player that is starting to put it together with better stuff?
This feels an awful lot like The Dennis Ortega vs. Julio Rodriguez conversation from last season. Rodriguez was more polished and cleaner, but Ortega had louder skills. One year later, Rodriguez is way ahead of Ortega, and you'd think that morons like myself would have learned their lesson.
I guess I'll never learn.
Thanks to @Cardinalsgifs for the great picture and to FanGraphs for the delicious stats!!
Thanks For Reading!!