Game 40 Recap Pirates vs Cardinals
Well, well, well...
Here we are....
Again, for the millionth time in the last week....
The Cardinals have scored 19 runs so far in the three games vs the Bucs, unfortunately only 2 the past two games, dropping both games 2-1.
With the loss today, the Cardinals have moved to (2-8) their last 10 games.
The Cards would get on the board first, getting a two out rbi double from Pauly Deez Dubs, plating Goldy from 1B after he drew a walk.
The Pirates only damage done against Mik was to begin the 4th inning, collecting three consecutive base hits from Marte (single), Polanco (rbi triple), & Bell (rbi single) to grab a 2-1 lead.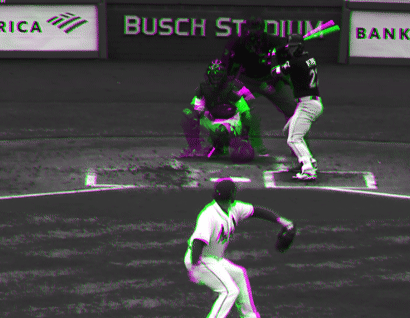 After giving up those hits, Mik would retire the next 12 batters he faced, striking out four. He even got a sick play from KoWo to open up the 7th inning, robbing Reynolds of a bloop single with an over the shoulder sliding grab.
The Cards had another golden opportunity, just like last night, in the bottom of the 8th. They would load the bases against Crick, drawing two walks (Wong & Deez) and a hit from Goldy in between.
I don't even wanna talk about the stupid bunt attempt they tried with Muñoz (pinch-hitting) after KoWo worked a leadoff walk. Dumb.
Anyways, Swags slowly grounded out to Bell at 1B and that was that. Because Vázquez is impossible to score against. Vázquez would shut the door for his 12th save, and second in consecutive days.
Dakota Hudson (2-3, 4.63) looks to give the Birds a series split tomorrow afternoon on Mother's Day, matching up against the lefty, Steven Brault* (0-1, 7.11).
Cheers, Stew