2017: Good Riddance.. (part II)
*** Ladies and gentlemen Welcome to the disclaimer. That's right the disclaimer This American apple pie institution Known as parental discretion. Will cleanse any sense of innuendo or sarcasm from the post that might actually make you think. and will also insult your intelligence at the same time. So protect your family. This post contains explicit depictions Of things which are real. These real things are commonly known as life. So, if it sounds sarcastic, don't take it seriously. If it sounds dangerous, Do not try this at home or at all. And if it offends you, just don't read it. ***


Fine, don't say you weren't warned.


Here are 10 more things that, no matter what you thought of them personally, brought misery to you and everyone in some way. Happy Monday!
---
11. "That money might be redeployed elsewhere now. It will."I'm almost too angry to write this one. I'm just going to give you a summary:
The Cardinals didn't have a pick in the draft until the 3rd round

The Cardinals had essentially no international draft money

Robert was seen as a #1 pick, something the team never had

Robert only cost money, something the team has in droves

The Cardinals had been seeking a difference making offensive player.

The Cardinals let themselves get outbid by the Chicago White Sox.
Make no mistake about it. For all of the times the Cardinals have been criticized for being cheap, it's awfully hard for anyone to defend them on this one. OK, so David Price was truly expensive. You can understand why a team would want to stay below the luxury tax line, and Price would have made that harder. You can understand why they wouldn't want to go 10 years on Albert Pujols. Even if you wanted the Cardinals to make these deals, you can, given good faith, see why the deals weren't necessarily not wanting to spend money.
But this was the very thing the Cardinals needed, and the very situation they wanted to get involved in. They also made it clear they believed in his talent. The White Sox, in the exact same penalty situation, gave up $52 million dollars. The Cardinals are believed to (with the penalty) offered somewhere in the 40s.
Of course the actual salary was much lower. There was no luxury tax implications to be scared of. This was a potential difference maker the Cardinals would have had control of for years and years to come. And they chose to pass on it.
The system will undoubtedly feel the pain of missing its top 3 picks from this year. The Cardinals chose not to fill that hole.
Viva El Birdos recently did an article explaining how this was actually a good thing. Now everyone over there is smarter than I, but, ehhhhh no thanks.
First of all, ranking Robert in the top 50 before he's even played a minor league game is a testament to his talent, not a warning that the 20 year old might only be the 50th best prospect ALREADY.
Second of all, this worry or need by fans to make sure that each and every trade and contract is a bargain is plain silly. The goal is to win games, not win contracts. The need for bargains is real when a team's finances are stretched.
Does anyone here seriously think that the Cardinals finances are stretched? Had they ended up overpaying by $10 million for Robert, well oh golly gee no! What a disaster!
Put it this way. Had the Cardinals paid $60 million for Robert, and he had never played a major league game, their ability to compete would have been altered by exactly 0%. I don't care how the deal is for every single player in the entire organization. When you get a chance like this, freaking go for it.
As for the Mo assurance that the money would be redeployed, let me know when you see that extra $40 million dollars going towards something. That's a lot of bow ties.
---
12. Ditch the Grich
For the 2nd time in as many seasons, the Cardinals gave up on Randal Grichuk finding his swing while with the MLB club. With his batting average in the .220s and his HR total at 4 in late May, Grichuk was sent to AAA Memphis – wait – that's wrong. He was sent to SINGLE A in an effort to rework his pitch recognition. It was explained at the time that this was being creative. See, going to Memphis would have sent the wrong message that the Cards were giving up on him, but going to SINGLE A to get focused treatment on his swing showed just how much the Cardinals were invested in him.
Which is why 11 days later, Randal Grichuk was in AAA. I guess this was also to prove how invested the team was in him?
Then he spend 14 games in AAA where he hit minor league pitching very well – which he absolutely should – but showed zero signs of better pitch recognition with a solid 3 walks and 20 strikeouts. Given that that was the entire point of sending him to the minor leagues, you can imagine why the Cardinals decided to stay patient with him and continue reworking his approach.
By promoting him to the major leagues.
Back in the majors, Randal was Randal again. He hit for power the rest of the way, tagging a .539 slugging percentage. He also got on base at a sad .291 clip. Still, this is pretty much what one should have expected from Randal Grichuk, which is why the Cardinals have shown their support in him by having him enter next year as a 4th OF, unless he gets traded first.
It all makes a ton of sense.
And we haven't even gotten into the fact that the Cardinals apparently didn't employ coaches at the MLB level that are able to develop their talent, and instead keep people like Mark Budaska and George Green in the minors.
(Yes, Budaska had a temporary assignment in the majors as assistant leaving coach because of a leave of absence)
---
13. "A second-division club"
A frustrating part of being a fan, specifically a St. Louis Cardinals fan, is the idea that we're spoiled. We aren't. The idea is preposterous. We don't have to love baseball. We don't have to watch it. We choose our entertainment in all areas of our life based upon if we believe that entertainment is worth watching. Like when the Rams were pathetic, when a team is pathetic, people will spend their money elsewhere. You will only spend your money on the Cardinals if you feel they are a good investment for your wallet. And if they expect to keep getting money from you, they had best meet your expectations, whatever those may be.
When a team doesn't meet those expectations, some will complain. And others will complain that they complain. It's a beautiful bitch fest.
On May 30th the Cardinals were not the worst team in baseball. They were an average team, finishing the day a game under .500 at 24-25. But damn it's hard to imagine watching a more frustrating team. And while there were those out there criticizing fans complaints by telling them it was still early, or by calling them spoiled, or for saying their expectations were too high, it was nice to get justification from Mike Shannon about the sloppy, shoddy play on the field. If Mike Shannon goes off on a rant about the team, then they are well deserving of the criticism.
Still, how embarrassing is it to make headlines when your beloved team Hall of Fame announcer goes off on an entire team, saying "we see this happen all the time with this Cardinal team?" We all shouted our agreement, but it was another sad day to be a Cardinals fan.
---
14. A Great Weight-Loss Technique
For the life of me I can't figure out why John Mozeliak seems so brilliant 80% of the time, and so utterly, mindlessly stupid the other 20% of the time.
Someone explain to me how anyone in 2016 would have given Jonathan Broxton a 2 year deal worth 7.5 million dollars with a no trade clause, without the explanation that they are just plain stupid?
Was there anyone that didn't groan the moment this deal was announced?
Broxton "earned" his money by being a replacement level pitcher in 2016. Blech. And following it up with a bad 2017.
How bad?
His WHIP was over 2. OVER 2. This meant if he pitched an inning and gave up 2 runners, THAT WAS A GOOD OUTING FOR HIM.
Broxton pitched in 20 games. He made it through an entire perfect inning exactly one time. It was a mop up inning against the Dodgers in which they allowed their relief pitcher to bat.
Broxton was making good money on a team that carried an extra pitcher all year long, and were desperate for bullpen help, and he STILL got released.
285 pounds gave us a 6.89 ERA. How did you not see this one coming, Mo?
---
15. Damn You Universe
Stephen Piscotty was the golden child of 2015 and 2016, putting up numbers that made Cardinals fans giddily compare him to Jason Heyward all season long.
He was good. He was fun to watch. He went to Stanford!!!
And he was 25 years old, signed to a long term deal. Piscotty seemed like he was Mr. Dependable.
2017 was terrible. Piscotty slumped, and slumped badly right from the beginning. Then his mom was diagnosed with ALS. What a punch to the gut.
Somehow Stephen produced like a champ for the next 3 weeks, becoming the Piscotty we all dreamed of seeing again.
It went away quickly.
I don't know why Piscotty struggled. Baseball is hard. Your mother's life weighing on you is hard. Recovering from injuries is hard.
Whatever the combination of reasons, watching Piscotty play out the 2nd half was painful, especially when, to top it off, he had a minor league demotion of his own.
You couldn't watch Piscotty without feeling pain and seeing the anguish in him.
Still, Matheny kept playing him. A combination of injury necessity and managerial malpractice for a contending team, Piscotty racked up over 80 September at bats that were anything but impressive. He ended his Cardinals tenure on a 1-20 run. Just plain sad.
Gone was the youthful fun, the hope in the future. Instead we had a young man beaten down by baseball, beaten down by life, traded for a pair of minor leaguers so that he could be near his dying mother.
Sometimes it's ok to be mad at God.
---
16. Make Me Miss Trump/Clinton Tweets Why Don't You
Matt Carpenter, after enduring a lengthy slump, was moved into the leadoff role on June 6th and started hitting well again.
For whatever God knows why reason this pissed off Cardinals fans and became an insufferable topic of conversation for the rest of the season. We still talk about it now in the offseason. This is apparently because we've decided we don't want to live happy and fulfilling lives, but would rather be inane and miserable. Go us.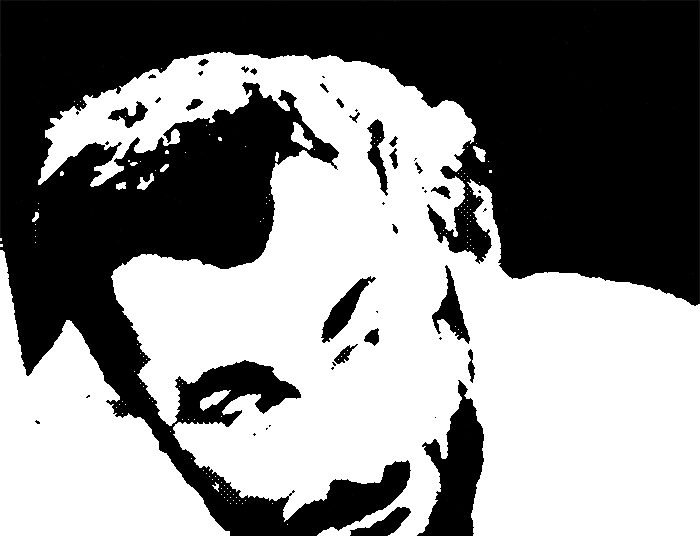 Look, I delayed writing this section for an entire day because of you, dear reader. Whomever you are, you have firmly placed yourself on one side of the argument or the other of the Matt Carpenter debate and refuse to let any counter information enter your small and piddling mind, and while doing so have continued the twitter Hellscape that has continued ever since the Presidential elections. I didn't tweet a whole lot in the 2nd half of this year, and while I had some very good real life reasons to stay away, I can say that it was made a lot easier by the constant and insane bitching that happened this year with Matt Carpenter.
The illogical anger that accompanied Matt Carpenter PLAYING WELL at leadoff was just nuts (along with every other Matt Carpenter conversation). Matt Carpenter has said he likes and prefers to lead off. Matt Carpenter has said he is also happy to bat anywhere Mike puts him. Matt Carpenter has said he prefers to switch positions on defense. Matt Carpenter has also completely agreed to only play one position.
All of the above is true. Matt Carpenter is seen as a selfish diva FOR EXPRESSING A PREFERENCE BUT STILL DOING WHATEVER THE TEAM ASKS. You people are nuts.
It's worthless to go over the Matt Carpenter season. There is no doubt he had a disappointing season by Matt Carpenter standards. You either believe in OBP, or you don't. You either put a trust into metrics, or you don't. I'm not here to convince you of anything, because you can't be convinced of anything.
I'm here to talk about the insanity of the angry "he can only hit leadoff" crowd.
If you think Carpenter hit poorly at other positions, or because he was pouting, uh, you're insane.

Fowler, whom he displaced, hit awesome in other parts of the order, so it's not like he was suffering.

Matt Carpenter, batting only 3rd, had an OPS of .923 on May 16. Which means, I suppose, that on May 17 he looked at the batting order and realized for the 1st time that the number 3 was not the same as the number 1 and immediately imploded. You're free to think that, and I'm free to mock you.

Being only good at leadoff is a pretty awesome skill in baseball to be good at. It's kind of like saying that you aren't good at a lot of things at life, but you are pretty awesome at sex. A whole lot of you would take that.
In other words, even if such a claim is true, WHAT THE HELL ARE YOU ANGRY AT? THAT YOU HAVE A GOOD LEADOFF HITTER? AHHHHHH!
Regardless, keep making jokes. They are funny.
But don't give yourself a brain parasite made up of group think narratives.
---
17. "This is a breakdown on many levels"
June 8th the Cardinals lost their 7th game in a row. They stood at 26-32, 4 ½ games out of first, and Mozeliak decided to act. Jhonny Peralta was released, only to remerge hitting as poorly as ever in the minors for the Red Sox before disappearing from baseball altogether. 3rd base coach Chris Maloney was "reassigned." No one seemed to know where he was going, but apparently they wanted to get him so far away from 3rd base that he's now a manager in the Braves minor league system. Mark Budaska replaced Bill Mueller who went on a leave of absence. Bill is still listed as the assistant hitting coach, so it's still unclear if this is a permanent move or not.
Great, the Cardinals had a bit of a shake-up, and ended up playing better the rest of the season.
What took so long?
Mo seems to step in at least once a season to shake up a troubled baseball club. We've seen it repeatedly over the years from the Colby Rasmus trade, to the Allen Craig trade and beyond. The thing is, the moves that were made on June 8th were obvious moves, so why the Hell did the Cardinals have to lose 6 in a row for them to happen?
Peralta was done before the season began. He shouldn't have been on the roster. Instead, he was starting at 3rd and hitting cleanup opening day. Chris Maloney was a terrible 3rd base coach. It was amazing watching runner after runner get waived home only to have them thrown out by 40 feet. But the Cardinals kept him there anyway.
Budaska was known as a hitting genius, yet even as Cardinals hitters struggled, he remained in the minor leagues. Heck, sometimes players struggled so much they were sent to the minor leagues just to work with him. Why on Earth wouldn't you already have that guy on your major league staff?
Before 2016, the Cardinals were good enough that their obvious flaws were hidden. We could endure Mitchell Boggs or Ryan Franklin getting lit up for a few weeks because the rest of the Cardinals were so good, that they made the playoffs in spite of this.
Those days are long gone, and one has to wonder if John Mozeliak and the Cardinals front office, after barely missing the playoffs two years in a row, have seen the light yet?
Alas, evidence says no. They continue to employ Mike Matheny, costing precious wins, as the team manager. It's a team that is often working against itself.
---
18. Joker, Not An Ace
One of the things that amazes me most about our society is just how quickly we fall into simply parroting what we hear from others around us without actually thinking about what is being said. Out of that comes stupid freaking narratives that don't actually make sense in any way. Sports fans tend to do this whenever an announcer declares something idiotic and fans decide to run with that as the God's honest gospel truth because, HEY, I'll sound smart if I say the exact words this guy PAID to talk about baseball said.
This is why I spent way too much time arguing with people about how Tony Cruz, say it with me now, "WOULD BE A MLB STARTER ON A DIFFERENT TEAM."
You know, Tony Cruz, blocked by Yadier Molina, but an awesome catcher in his own right.
Tony Cruz who has exactly 5 major league plate appearances since leaving the Cardinals.
But people actually argue this, and they do it based upon absolutely nothing more than a person they deem in authority told them so. You can make this comparison about a trillion times with the crap people believe from politicians and news sources. As you read this you're nodding along and thinking "Yes! That is what the OTHER SIDE does!" You're doing that because you are an idiot.
And you idiots are the reason why the two main conversations centering around Carlos Martinez this year was HOW HIS HAIR STYLE AFFECTS HIS PITCHING. And CARLOS MARTINEZ IS NOT AN ACE.
I'm not – I just can't talk about the hair thing. I just can't bring myself to actually write an argument about how the color of his hair probably has little to do with how well his fastball is moving. I read so many people that thought Carlos was too focused on his hair, like, fixing his hair took all 4 days between starts or something. Like maybe he was physically exhausted from thinking about how long he wanted his braids to be. Like maybe he missed a bullpen session feverishly flipping through one of those hair stylists books while all of his teammates were focused on the sport of baseball 24 hours a day and 7 days a week unless it was time for a chess tournament.
Really. You're too dumb for me to talk to. This isn't my ego talking. I'm not calling myself smart by any means. I'm simply saying that you are so stupid that even an average intellectual such as myself should never stoop to such a position to discuss the potential ramifications of a professional athlete hiding corn rows under their hat.
But the ace thing? This was especially silly. First of all, "ace" has no meaning. Zero. "Ace" means something different to every single person out there. For me, "Ace" means top 30 MLB starter. In other words, the pitcher is good enough to deserve to be a #1 on a MLB team. Lots of other people think Ace means being a top 10 pitcher in baseball. I don't know why think that. I don't know what 10 means, beyond being a round number, but whatever. When people say "not an ace" there is literally no reason to argue with them because it's a totally subjective word, both in how you value Carlos Martinez and how you define ace.
And yet twitter gave us this conversation every 5 days.
WE ALL WASTE OUR DAMNED LIVES ON THAT STUPID WEB SITE.
What was the crux of it? That the Cardinals should get a starter better than Martinez? OK! I'm in! Was it that Carlos himself just wasn't good enough? Cool! I want him to be better too!
Carlos Martinez is turning 26, clearly the most reliable starter the Cardinals have, topped the 200 inning mark, and faced more batters than any other pitcher in the National League. I sure hope he gets better. I expect him to get better. But he ain't the problem on this team, and it's stupendously dumb to engage in conversations where we bitch that our best players aren't meeting our personal expectations. The Cardinals were not hurt by Carlos Martinez. He helped them. Appreciate what he gives you.
---
19. I've Got This Covered
Holy lord, what a debacle.
Between July 1st and July 20th, Trevor Rosenthal did not give up a run. But his streak could have been longer had he done the basics of his job.
On July 1st, against the Washington Nationals, with Trevor struggling, he induced what SHOULD have been an inning ending double play. It wasn't. Trevor Rosenthal failed to cover first. The Nationals scored a run. Matt Bowman's decaying zombie arm was needed to get the team out of a bases-loaded mess.
July 20th, Trevor wasn't bailed out.
Tied 2-2 against the Mets, Rosenthal was struggling for the 1st time since that Nationals game. Let me put it to you this way: Since July 1st, he had allowed a total of one runner to reach base.
But against the Mets, bad Trevor appeared. Trevor gave up the always excruciating leadoff walk. Then a two out single sent the winning run to third. That brought up the speedy wife-beating scum bag, Jose Reyes. Please do not let the wife-beating scum bag beat you.
Reyes hit a ground ball down the first base line, which Matt Carpenter was able to make a nice play on – that in itself a miracle. Carpenter then spun around to throw the ball to Rosenthal covering, only to find out – oops – Rosenthal forgot to cover 1st. Just like he did the last time he had a chance to cover 1st. Only this time, it cost the game. The Mets scored the winning run, and Jose Reyes got to celebrate on a baseball field, which should be disgusting for everyone.
It was disgusting for me, that's for sure. I took to twitter to vent my frustration at Rosenthal.
So did you.
Everyone was screaming publicly about how terrible Rosenthal was, that another sloppy play had blown the game for the Cardinals, that this team continued to lack fundamentals. And that this was the 2nd time Rosenthal had done such a thing – virtually in a row – boy was he deserving of some heat.
Twitter laid it on thick. People were waiting for the post-game comments, ready to complain about how the Cardinals seemed to not even care. This was a repeated criticism of the team all season.
Matt Carpenter cared. A central point of the play, he watched the game slip away right and front of him. A microphone was put in his face, and he was asked about it.
Now ask yourself, what would you want a player to say to this?
Did you want him to mouse away and say "aww we lost this as a team. It's just one game. We'll get 'em tomorrow. Just gotta keep grinding!"
Or was that the kind of crap you've been complaining about all along?
Now ask yourself, did he do the opposite?
Did he say "That Trevor Rosenthal, what a complete f*** up! He should be released immediately. I'm embarrassed
that his wife gave birth to my kids. I hate that a**hole." *watch video for reference*
Naw, he didn't do anything terrible like that. He said:
"It's frustrating when you give games away like that. That just can't happen. You can make errors. You can strike out. But you can't do that. … Those are things that you can control. Covering the bag. He knows. He knows that. It's just unfortunate."
OH MY GOD COVER YOUR KIDS' EARS! Boy, he really took Rosey to the cleaners, eh? That was AWFUL of him. I mean, my God, he called it "unfortunate." That should have been bleeped out!
Let's analyze this piece by piece.
"It's frustrating when you give games away like that."
Hmmm. Yup. Checks out. OK. Good so far.
"That just can't happen."
Hmm, yup. Checks out. We're talking about a major league pitcher here. Should have the routine minor league stuff down by now.
"You can make errors. You can strike out. But you can't do that."
Whew, this really made people mad. You can make errors? You can strike out? Well, uh, yeah. Ozzie Smith was one of the best at not making errors and not striking out, but he still did it. They are a part of the game that can't be helped. The sentence makes complete sense. There is no excuse barring injury for why a pitcher shouldn't be covering first on that play.
"Those are the things that you can control."
Hmm, yup, So far as I know Rosey doesn't have some sort of disease that has taken away the ability to control how his body moves, so yeah, looks like this checks out too.
"Covering the bag. He knows. He knows that."
OK, maybe Matt is wrong here. Sounds like he was being a little nice to Trevor, because two out of two possible times in recent history he hadn't covered first, so actually there is quite a bit of evidence to suggest that no, Trevor had no clue what he was supposed to do out there.
"It's just unfortunate."
Frankly Matt's wrong here. Had Mike Matheny called it unfortunate, he'd have been killed for it. Because it was unacceptable. It had to be addressed and fixed immediately. It could never happen again. It was worse than unfortunate.
What was the fan reaction?
How DARE Matt Carpenter. He said all of the same things the fans were saying! He can't do that! Who is Matt Carpenter to comment on a baseball play Matt Carpenter was involved in.
This was just another case of deranged Matt Carpenter hatred this year. Had Tommy Pham said the same quote – and he said far worse (that I supported him saying) he'd have been celebrated.
Seriously folks, get over your lunacy. Matt Carpenter made me yell in frustration plenty of times in the past season. He wasn't the problem on this play. It was the pitcher forgetting the basics of baseball AGAIN, and losing the game that was the problem. Give me a freaking break.
---
20. The Magic Number is 174
Mike Matheny is a leader of men. Yadier Molina is his trusted mature veteran, whom many want to be a manager someday.
So naturally these two would end up in a public squabble over…Instagram?
I'm trying to think of a single other team that had to endure this kind of silly embarrassment this year. The Cardinals had two of their leaders squabble over a social media app famous for teenagers posting millions of selfies to online perverts. Awesome.
Mike Matheny made the major mistake of implying that Yadier Molina, a catcher who runs at about half the speed of a dead sloth on his 95 year old knees, might be tired.
Yadier Molina then took to Instagram to accuse him of "#misinforming" the public because – for some weird reason – Yadi trains to catch 174 games a year.
Mike then countered by saying it was a misunderstanding, that he wasn't trying to say Yadi was tired. He didn't use that word!
Sure. That's like saying you didn't have sex because a condom was used, so it's not like there was any ACTUAL touching of the private areas. Not that I've tried that excuse.
But here we were again staring blankly into space while the Cardinals had even more bad press to work with. Their manager was famed for one thing, and one thing only, and that was being the much fabled leader of men, and here was the team leader fighting with him on the Internet. Things were going swimmingly.
#Instagramgate gave us yet another fun controversy to talk about for days on end, while the Cardinals were under .500. The genesis of this was the boost of calling up Carson Kelly to take over for Eric Fryer because Carson Kelly was sure to help improve the team.
Eric Fryer OPS: .474

Carson Kelly OPS: .457
Sigh, even the most obvious moves didn't work out for this freaking team.
---
part 3 coming soon


***disclaimer taken from The Offspring's 'Disclaimer' track off of 'Ixnay on the Hombre'***